If your law firm is getting involved in this litigation, Verus is ready to help.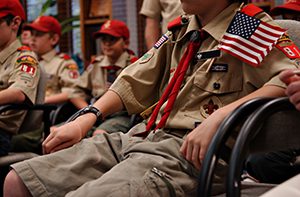 The Verus team is working with many law firms that are defending claimants in sexual abuse cases, including the current BSA bankruptcy proceedings; our mission is to ensure that the best interests of the survivors of the abuse are at the forefront of our service delivery. Verus can support your firm with the preparation and submission of the Proof of Claim form to the claims administrator as well as any other services related in the Chapter 11 proceeding. Verus is prepared to help law firms represent their victims by focusing on some key aspects of this litigation:
Addressing the Psychological Impact of These Cases:
Verus has retained the nation's largest anti-sexual violence organization that specializes in trauma related to sexual abuse. Working with these experts Verus, has designed and created a victim-centered trauma-informed communication protocol with survivors of sexual abuse. Our team of experienced professionals, who are trained specifically in how to address this type of trauma and in the specifics of the litigation, are well qualified to communicate with the victims and enable them to answer the questions on the Proof of Claim form. Our bilingual, multi-cultural staff has been trained to understand the complexities of reporting sexual assault – including the struggles specific to male survivors, child survivors, reporting an assault that took place in their past, and a host of other concerns.
Fulfilling the Requirements of the Proof of Claim Form:
Verus has created a proprietary portal to review the Proof of Claim form with the claimants using flexible options that include phone, web conference or scheduled interviews. This intake format allows for a smooth submission into the claims administrator. Additionally, the portal incorporates the use of electronic signature so claimants can easily sign the Proof of Claim form online.
To learn more about our BSA litigation support services, please fill out this form or email us at info@verusllc.com and we will reply immediately.