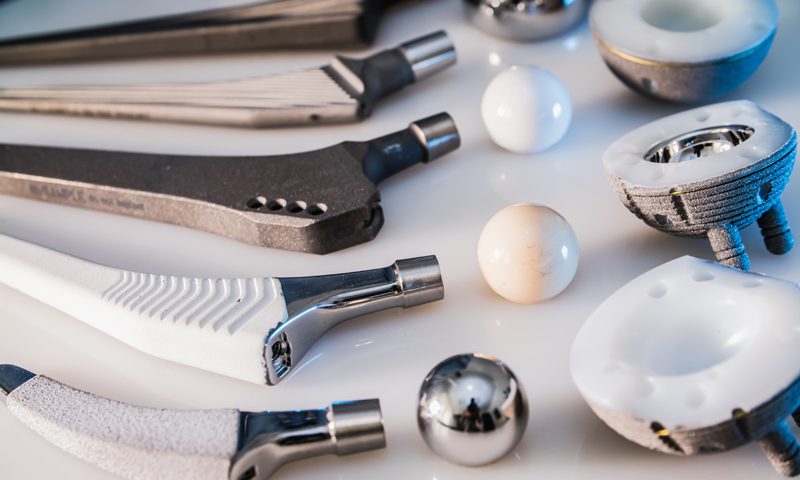 WHAT IS A HIP REPLACEMENT? 
Hip replacements help many individuals regain mobility in their daily lives. A hip replacement occurs when a patient goes through a surgery to replace an injured hip with an artificial one. A replacement hip device is comprised of a stem, which is inserted into the femur, a ball that attaches to the top of the femur and a cup that fits to the socket in the pelvis. Patients should be aware that replacements might last for 15 years at which time they will need to replace the device.
WHAT ARE THE MAJOR INJURIES?
Many of the patients who qualify for a hip replacement surgery have been impacted by osteoporosis, arthritis or rheumatoid arthritis among other potential causes. Hip replacement lawsuits rose due to devices that brought on different injuries and harm to patients such as infections, loosening, dislocating or metallosis. Metallosis is a type of metal poisoning that occurs because the different metal parts in the hip replacement device rub against each other releasing microscopic metal particles into the blood and tissues. Additionally, many patients alleged the device caused pain, made it difficult to walk, and had tissue and muscle damage. In many situations, the severity of these injuries obliges patients to undergo consequent surgeries in order to replace the defective implant.
MAJOR DEFENDANTS
The hip replacement manufactures among the ones with the most recalled products areBiomet, DePuy, Exactech, Smith & Nephew, Stryker, Wright Medical, and Zimmer.
VERUS SERVICES
Intake review: Verus reviews the information collected during intake to determine if additional information is needed. If so, Verus will contact the claimants and work with them to get the information necessary to complete their claim.
Medical records review: Verus' can manage the acquisition of all necessary medical records which are then reviewed by a dedicated team for identification of the hip replacement product and the resulting injuries and prepare reports and other work product to the law firms' specifications.
Claimants' communications: Verus will provide front-line support for communications with claimants through a dedicated toll-free phone number and a project-specific email address. Additionally, Verus can provide notice services for important written communications with claimants.
Plaintiff fact sheet preparation: Our team will conduct the medical record review and coordinate with claimants to complete plaintiff fact sheets.