Boys Scouts of America / Sexual Abuse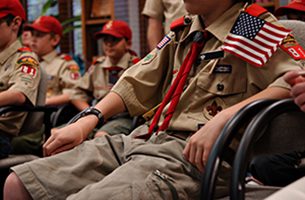 The Verus team is working with the best law firms in the nation who are defending claimants of sexual abuse cases including the current BSA bankruptcy proceeding to ensure that the best interest of the survivors of the abuse are at the forefront of our service delivery. Verus can support your firm with the proof of claim submission into the claims administrator and any related services in the Chapter 11 proceeding. Verus is prepared to help law firms represent their victims by addressing some key aspects of this litigation:
Breakdown:
Verus receives cases from your case generator/paid marketer or your firm's internal marketing.  We work with the best vendors in the space so we have APIs already in place with most case generators:
Signed client retainers only
Case Criteria: The Sexual Abuse Survivor Proof of Claim is only for victims who were sexually abused before turning eighteen (18) years of age and where the sexual abuse occurred on or before February 18, 2020. This Sexual Abuse Survivor Proof of Claim is the way you assert an unsecured claim against BSA seeking damages based on scouting-related sexual abuse.
Verus Services:
Our cost structure is a per case allocation for POC submission. Our deliverables include the following:
Intake data integration via API (volume dependent)
No API – We can use excel documents or other streamlined reports for uploading baseline case information that integrates into our system
Verus will schedule a call or interview with trained experts within 48 hours of receiving the case
Our experts will perform a pre-call review process of intake information, time-zone check, and review of demographic information
Interview Process – Explain to the victim the Proof of Claim process (POC), with a victim-centered trauma-informed approach in order to begin gathering their story for submission
Review data for quality purposes (quality control, quality assurance and data mining)
Upload the POC form for submission to the Claims Administrator
Send client data or case information back to the law firm in flexible ways
KEY ASPECTS OF OUR BSA SERVICES:
Addressing the Psychological Impact of These Cases:
Fulfilling the Requirements of the Proof of Claim Form:
Proprietary portal to review the Proof of Claim form with the claimants using flexible options that include phone, web conference or scheduled interviews.
Smooth submission into the claims administrator.
Ability to use electronic signature so claimants can easily sign the Proof of Claim form online.
Add-on Services at Reduced Costs:
Analytics of case inventory aligned with proposed settlement allocation modeling
Dual representation reporting to ensure you don't spend money on a case already in our inventory
Law firm escalation reports so you know of potential problems before they become one
Host of other services
To learn more about our BSA litigation support services, please fill out this form or email us at info@verusllc.com and we will reply immediately.