Aqueous film-forming foam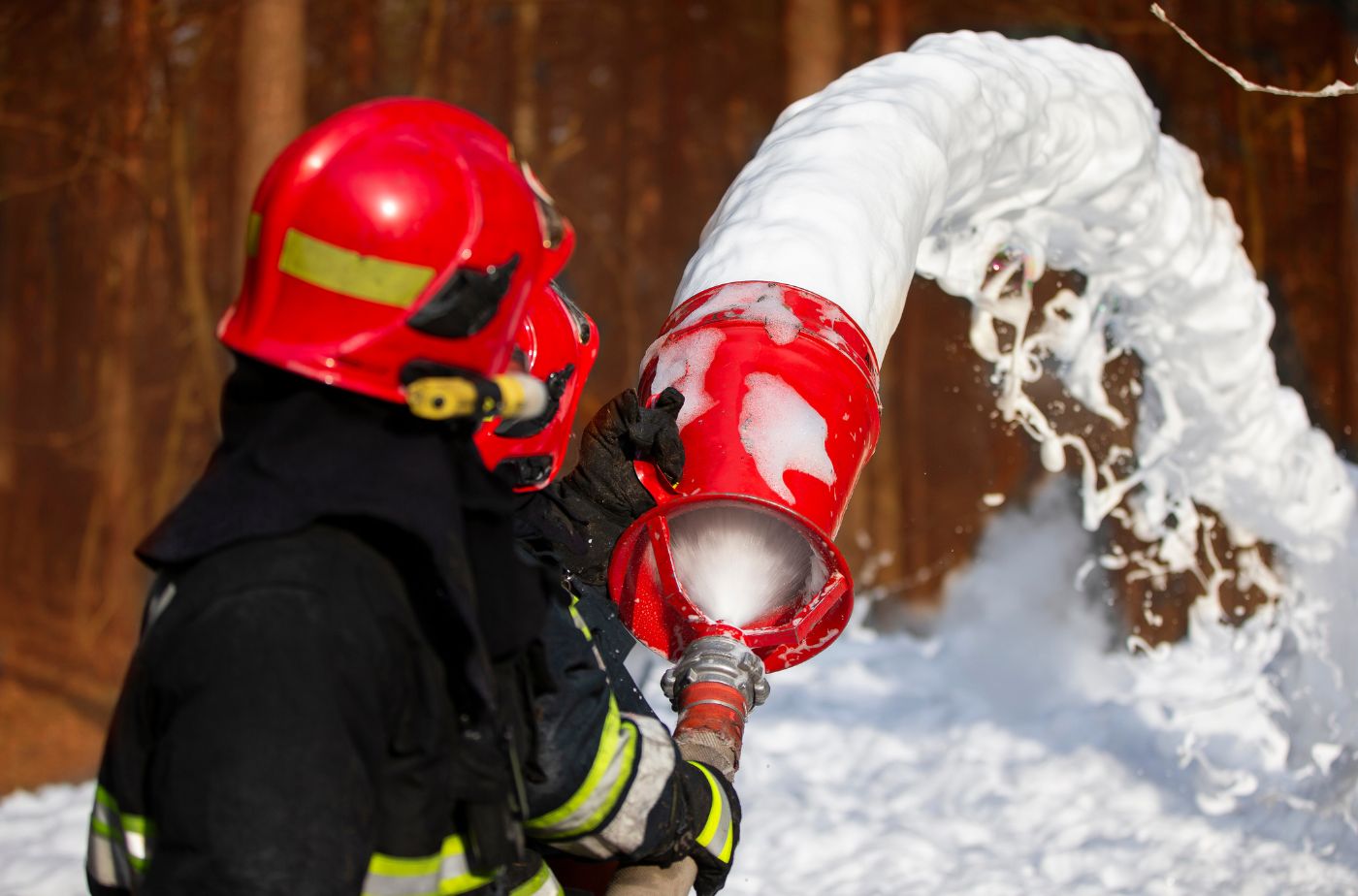 Aqueous film-forming foam (AFFF) is an effective fire suppression tool used by the firefighting industry to battle liquid and fuel-based fires. Comprised of chemicals developed and manufactured by several companies, firefighting foams have the ability to repel both oil, grease and water. Unfortunately, the use of these chemicals, known as PFAs, or per-and poly-fluoroalkyl substances, has resulted in the contamination of groundwater and surrounding environments, causing injuries to people exposed to them.  AFFF is one of the primary causes of contamination of drinking water supplies near military bases, airports, refineries, fire department facilities and other industrial sites.  Also known as "forever chemicals", exposure to PFAs, which include perfluorooctanoic acid (PFOA) and perfluorooctane sulfonic acid (PFOS) has been linked to a number of cancers among the military and airport personnel exposed to them for an extended period of time. A number of lawsuits filed against manufacturers and users of PFAs resulted in the creation of a multidistrict litigation (MDL): In Re: Aqueous Film-Forming Foams Product Lability Litigation MDL 2873, D.S.C. 2:18-mn-02873-RMG
What are The Major Injuries?
Exposure to AFFF and other PFAs have been linked to the following:
Kidney cancer
Testicular cancer
Prostate cancer
Breast cancer
Liver cancer
Ovarian cancer
Non-Hodgkin's Lymphoma
Who Are The Defendants?
Manufacturers of PFAs named as defendants in the MDL include:
3M Company
DuPont de Nemours Inc.
The Chemours Co.
Corteva Inc.
Tyco Fire Products LP
Chemguard, Inc.
United Technologies Corporation
Kidde PLC, Inc.
Where Are The Cases Filed?
The MDL was created in December, 2018 and is comprised of over 5000 cases pending before the Honorable Richard Mark Gergel, United States District Court for the District of South Carolina.
Status of Settlement
In June, 2023, 3M reached a settlement agreement with attorneys representing 300 cities, towns and public water systems across the country over claims that the per- and polyfluoroalkyl substances found in the company's products were responsible for extensive contamination of a number of U.S cities' drinking water systems. The settlement is valued between $10.3 billion and $12 billion and will be paid over 13 years; the final amount depends on the amounts of PFAs found in water that has not yet been tested. The settlement includes all claims against the company brought by public water suppliers and municipal water authorities and includes the claims involving AFFF. DuPont, Chemours and Corteva also agreed to a $1.185 billion dollar settlement of its PFAs water contamination cases.
However, nearly two dozen states have opposed 3M's settlement agreement, saying it does not do enough to hold the company accountable for damage to their drinking water supplies.
As of October, 2023, the remaining defendants have not yet reached settlements with the MDL plaintiffs.