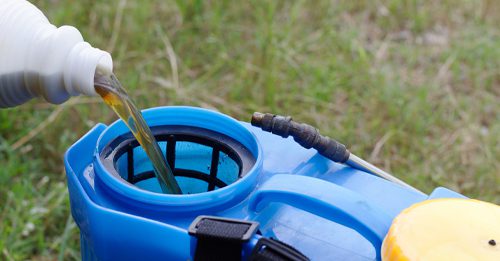 WHAT IS PARAQUAT?
Paraquat is a non-selective herbicide used to kill weeds prior to the planting of crops.  It is a restricted-use product available only for industrial or commercial use that requires a license to purchase.  It became commercially available in 1964 and is sold under a wide variety of brand names.
WHAT ARE THE MAJOR INJURIES?
There is a strong epidemiological link between the use of paraquat and the development of Parkinson's disease. Targeted manufacturers include Syngenta and Bayer. Plaintiffs allege that the companies have been aware of the dangers of paraquat for 40 years but hid the evidence that linked the herbicide to Parkinson's disease and failed to warn users.  Cases are currently pending in both state and federal courts. There is currently before the Judicial Panel on Multidistrict Litigation (JPML) a Motion to Consolidate the paraquat cases that are currently spread out across 12 districts; there are also several cases pending in California that have been consolidated in California's Judicial Council Coordinated Proceedings (JCCP).
VERUS SERVICES
Verus can help your firm manage your Paraquat cases so you can focus on maximizing the number of clients you can represent. From the intake stage to submittal, Verus' team of dedicated experts can handle the entire process. Use your legal skills to advocate for your clients and leave the case management to us.
The Verus team is prepared to support firms who are handling Paraquat cases with a range of services including:
Medical record review: nurse review of medical records for diagnosis and treatment of injury.
Case management: medical record management and case status tracking.
Claimant contact: first-line email, mail and phone services for communications with your claimants.
Plaintiff fact sheet preparation: medical record review and coordination with claimants to complete plaintiff fact sheets.