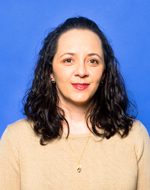 Mikah began her career at Verus over thirteen years ago.  She has worked in various roles in the company as a Claims Supervisor and Compliance Audit Manager.
As a Litigation Analyst, Mikah applies her expertise to all matters related to products, criteria and other critical functions throughout the organization.  She is responsible for preparing summary documents and other litigation records. Mikah's extensive knowledge of personal injury claims, related diseases, and regulations regarding claim filings makes her a reliable resource for her colleagues and our clients.  She liaises with Claimant Counsel and the Trusts to resolve matters related to personal injury claim evaluations and disputes.
In her spare time Mikah enjoys spending time with her family which often means chasing after her triplet daughters.