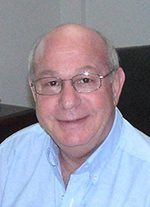 Member of the Board, Chair of the Technology Committee; Founder and CEO of LCR Embedded Systems, Inc.
Nissen Isakov is currently CEO of LCR Embedded Systems, Inc., a company he founded. LCR is a leading provider of chassis, backplanes and fully integrated systems for the aerospace and defense, commercial, rail and industrial markets. In addition to his work at LCR, he serves on the Board at the MidAtlantic Employers' Association, the STEM Executive Roundtable for Montgomery Community College and Ultraflex Systems, Inc. He was also a long-time Board member of the World Trade Center of Greater Philadelphia.
He was previously the founder and CEO of LCR Electronics, Inc. and co-founder and Managing Director of Johannes-based Supprescraft (PTY) Ltd.
He is a graduate of the University of Pretoria, South Africa, where he received his BS in Electrical Engineering.