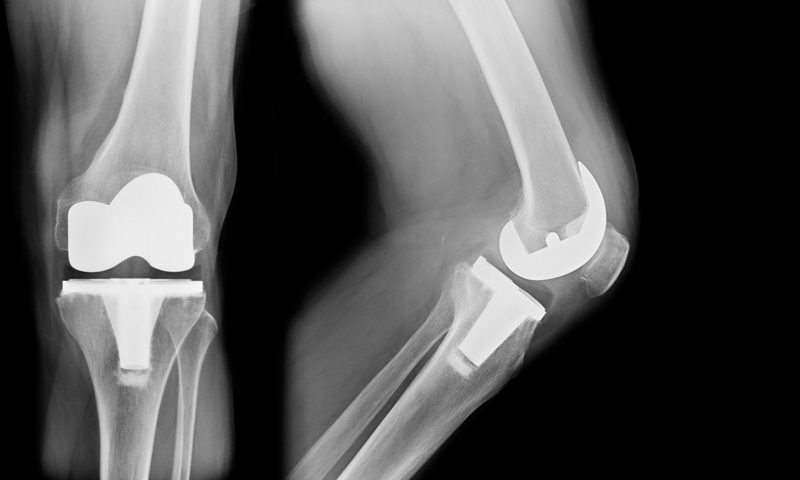 WHAT ARE KNEE IMPLANTS? 
There have been many recalls issued regarding knee implants. The three most commonly recalled knee implants are Zimmer-Biomet, DePuy, and Stryker. Knee implants are used to replace a part of the knee or the whole knee that has been damaged from a knee injury or from arthritis. Once implanted, knee implants can help improve the quality of life for those who have a knee injury, arthritis or suffer from pain and mobility issues.
WHAT ARE THE MAJOR INJURIES?
These three major knee implant manufacturers have had their knee implants recalled due to several factors. The FDA has warned against the use of DePuy, Zimmer-Biomet, and Stryker implants in knee replacement surgeries because they have been known to loosen, damage/wear off prematurely, packaging errors, improper fit, and poor design. The major injuries from these faulty products include chronic knee pain, infection, deep vein thrombosis (DVT), and periprosthetic fractures (implant has caused bone fractures).
VERUS SERVICES
Intake review: Verus reviews the information collected during intake to determine if additional information is needed. If so, Verus will contact the claimant and work with them to get the information necessary to complete their claim.
Medical records acquisition and review: Verus can manage the acquisition of all necessary medical records. The records are then reviewed by a dedicated team that prepares reports and other work products to your specifications.
Initial census report: Verus reviews available records and coordinates with the claimant to complete the initial census form for submittal.
Claimant communications: Verus will provide front-line support for communications with claimants through a dedicated toll-free phone number and a project-specific email address. Additionally, Verus can provide notice services for important written communications with claimants.