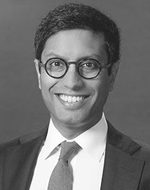 By Guest Author:
Gagan Gupta
Insurance Disputes Division | Paynter Law
Ph: (844) 272-5435 | ggupta@paynterlaw.com
Almost every state and local government across the country has entered "shelter in place" or shutdown orders in response to the COVID-19 pandemic. These orders typically require that all non-essential businesses cease operations, and even require that essential businesses severely limit operations. Thus, almost every business has suffered losses, including lost revenues and ongoing operational expenses like payroll, rent, utilities, and taxes.
In an attempt to recover these losses and survive the COVID-19 crisis, many business owners are turning to their business insurance policies. Many have already filed claims. Unfortunately, most insurers are issuing across-the-board denials of these claims, often without conducting any investigation whatsoever. In response, business owners are reaching out to law firms for help.
Attorneys can help business owners by assessing their insurance policies for coverage, which requires a comprehensive review of the affirmative coverage clauses, exclusions, extensions, and relevant endorsements. Business insurance policies are complex and can be lengthy, and whether a business is covered depends on the precise language of the business insurance policy.
Among the most common questions is whether coverage is available even if a policy contains an explicit virus exclusion. As always, the answer is: it depends. Exclusions for loss of business due to virus-related causes have been incorporated into many commercial insurance policies since the SARS and MERS epidemics. Virus exclusions state that the insurer will not pay for loss or damage caused by or resulting from any virus that induces or is capable of inducing physical distress, illness, or disease. But these exclusions do not necessarily apply in every individual circumstance. A lawyer can help determine whether a particular virus exclusion applies.
Another important consideration is whether a policy provides "Civil Authority" coverage. These provisions provide coverage under certain circumstances when a governmental authority enters an order limiting access to certain business premises. Many of the lawsuits currently being filed against insurers argue that coverage is warranted under Civil Authority provisions.
Moreover, business owners should begin documenting all business losses and expenses related to COVID-19, as well as any physical or other changes made to the covered premises, such as routine cleaning schedules, social distancing markings, or the installation of plexiglass at points of sale.
Before filing a claim, business owners should have their entire policy "stack" reviewed by an attorney. Business owners can secure these documents from their brokers. Even if a claim has already been filed or even denied, an insurance disputes attorney can review the denial letter and accompanying policy language, provide a coverage assessment, and advise on whether to pursue further action. Importantly, business owners should file a claim even if they do not believe their policy provides coverage. By filing a claim, business owners protect their rights under their insurance policies in the event that legislative, judicial, or other solutions unfold at some point in the future that are beneficial to business insurance policyholders.